Upcycle Your Wine Bottles
If you are enjoying warm evenings sipping wine on your balcony or patio, why not upcycle those empty bottles and add some charm to your outdoor space.  Checkout some of these great ideas we found on Pinterest:
Decorative Vases via Top Inspired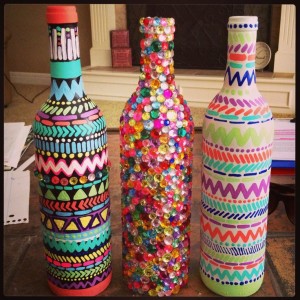 A little glass paint, some rhinestones and a lot of creativity will give you some beautiful vases for those summer blooms.
Candle Holders via WeddingPartyApp.com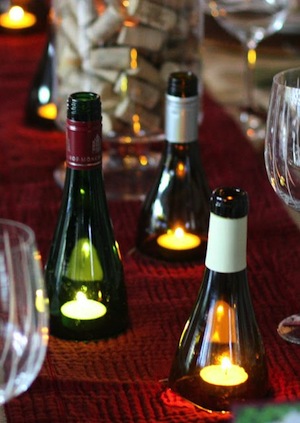 If you are not quite comfortable cutting the glass, you can use the top of the bottle as a candle holder.
Wind Chimes via wikiHow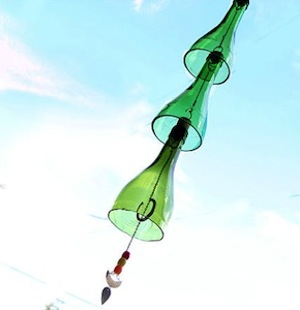 Yes, there are quite a few pieces of material you need for this (think 3/4 inch hooks, jewelry chains, metal ring) and you should also save your corks.  But, it makes a great sound in the evening breeze.
Water Fountain via CraftyPicks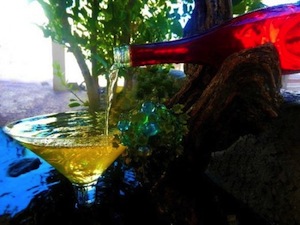 In this photo, the crafter used a piece of driftwood to hold up the bottle, but you could also use an inexpensive wine bottle holder that keeps the wine flowing toward the cork.
Tiki Torches via DesignSponge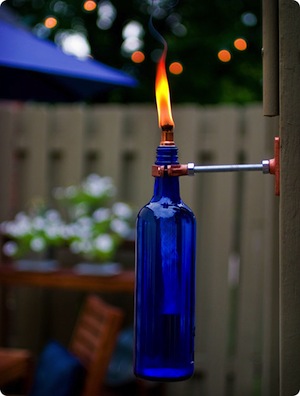 If you have some additional yard, this is a great way to not only add some ambiance to your backyard space, but it will help keep mosquitoes away.
Talk to us:  What creative way are you reusing your wine bottles this summer?