Day Porter Services in NYC
Providing professional day porter services in NYC since 2006!
In today's world, image and first impressions can be all-important to the success of your business or organization. Making sure your commercial space is in top condition at all times is paramount, and day porter services help provide the highest level of maintenance in your building to keep up appearances.
Day porters can function as both a building maintenance specialist and an office assistant. From routine cleanups to event setup and planning, a trained day porter will keep tabs on all the details that need to be tended to each day in order to make sure your office is as comfortable and clean as possible for employees and clients.
Why Choose Greenhouse Eco Cleaning?
Since 2006, Greenhouse EcoCleaning has provided our commercial clients in NYC with award-winning Porter services that address their office's unique needs. Our staff is trained in the latest eco-friendly cleaning equipment and products that enhance air quality and atmosphere of any office space.
Each of our day porter staff pays special attention to detailed cleaning maintenance and work effectively in the background, helping your employees maintain a high level of productivity throughout the day.
Get a Free Estimate!
Just send us some information, and we'll send you a quote within 72 hours.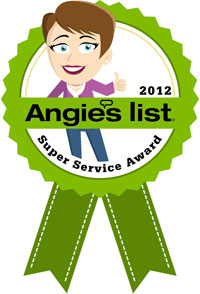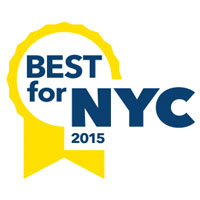 What Is a Porter?
Day porters are often the caretakers of a facility that operate in the background. Day porters are some a business's most valuable team members — cleaning and offering additional support as needed to ensure the image of a facility impresses customers, employees and tenants. Essentially, day porter services are daytime cleaning services with additional operational benefits.
What Are Day Porter Duties?
Porter services offer a priceless positive image to your business with detailed cleaning (sanitizing) and maintenance at all times — from cleaning spills, to stocking supplies, and setting up for events/meetings/breakfast/lunch. Ultimately, day porters help make your building or office safer, cleaner, and attractive for employees, clients and guests. Typical duties carried out by a porter include:
Lobby maintenance
Making coffee, setting up breakfast and lunch
Cleaning of kitchens, cafeterias, conference rooms and other common areas

Monitoring and servicing restrooms (after breakfast /lunch rush)

Trash removal

Restroom cleaning and restocking of paper goods.

Setup and cleanup for meetings and events

How Much Does Portering Services Cost?
Portering services can range in price depending on the size and needs of your commercial space. However, day porter services can often be more cost-effective than having a traditional in-house janitor due to the fact that day porter services will ensure specialized staff is on hand — regardless of call outs — to keep your commercial space in top shape every day.  You can have a day porter in during the most hectic time of day.  A day porter helps your office manager to maximize their time efficiently to do the things that really matter to your organizations success.
For a free estimate of our day porter services, contact today!