Office Cleaning Services in NYC
Providing professional, eco-friendly office cleaning services in NYC & Brooklyn since 2006!
Maintaining a business office space in New York City is no easy task. Office cleaning can be an overwhelming task if it is not addressed, and can even start to affect employee productivity and health if not managed properly. But our office cleaning services in NYC can help take care of dust and dirt to ensure office spaces are clean.
Office cleaning services can even help in routine office organization tasks, to guarantee employees are engaged in their work. Business clients and other visitors will also be able to enjoy their visit, providing an excellent first impression.
Why Choose Greenhouse Eco-Cleaning for Your Office Cleaning Services?
Awarded "2015 Best For NYC Award" and named New York Magazine's "Best Eco-Friendly Cleaning Service," our professional office cleaning services in NYC and Brooklyn can ensure our clients have clean, eco-friendly work environments to enjoy each day.
Our NYC office cleaning professionals will tailor our office cleaning services to your needs and your business's busy work days, giving employees and clients a clean business environment free of distraction. Our specialized office cleaning teams offer a vast array of services with the most environmentally safe cleaning techniques and products — ensuring that your office is spotless and professional in appearance.
If you are looking to have a clean, organized work environment that keeps your employees productive and healthy, and your clients happy to visit, Greenhouse Eco-Cleaning is ready to help.
Get a Free Estimate!
Just send us some information, and we'll send you a quote within 72 hours.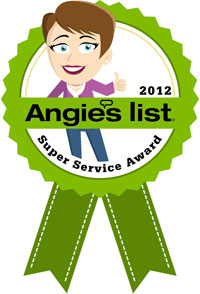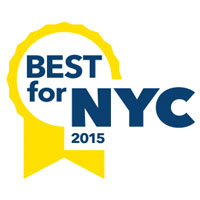 What Does Office Cleaning Consist of?
Typically professional office cleaning services in NYC will be able to clean the entire business premises from front to back. Office cleaning in NYC can include the usual sweeping, mopping, and dusting services. However, office cleaning services can be customizable to meet the needs of a particular office. Just some office cleaning services include:
– Sweeping, vacuuming and mopping of lobby, common areas and bathrooms
– Dusting of surfaces like desks, window areas, and counters
– Disinfecting heavily used areas and objects like telephones and light switches
– Emptying waste baskets and recycling bins
– Cleaning office refrigerators, microwaves, and kitchen areas
– Floor waxing and carpet cleaning
– Watering office plants and more
Why is Office Cleaning Services Important?
Routine office cleaning and sanitation is essential in ensuring a productive and healthy workplace. Along with removing dust in offices, cleaning services also can help prevent your employees from taking sick time caused by an unclean office. Office cleaning can remove dust and allergens from the space, preventing office environments from becoming respiratory hazards.
Not only does an office's staff require a clean environment, but the sanitation and cleanliness of an office space can reflect a lot about a business. Also, prospective employees will look for a healthy work environment when choosing a company. Clients and business partners will enjoy their visit much more in a spotless office space, and those first impressions could be a factor in a successful business year.
How Much Do Office Cleaning Services Cost?
Office cleaning services in NYC can range in price depending on specific needs, budget, and the size of the office. Some daily or weekly services may not cost as much, such as emptying the trash and vacuuming weekly, while carpet cleaning and floor waxing may cost more.
Our friendly and professional staff will be more than happy to provide you with a free office cleaning estimate and discuss our affordable prices and services that work best for you. Whether you run a small startup in Brooklyn or need office cleaning experts for your corporate space in Manhattan, our team will work with you. Contact us today.