How Long Does The Coronavirus Live On Surfaces?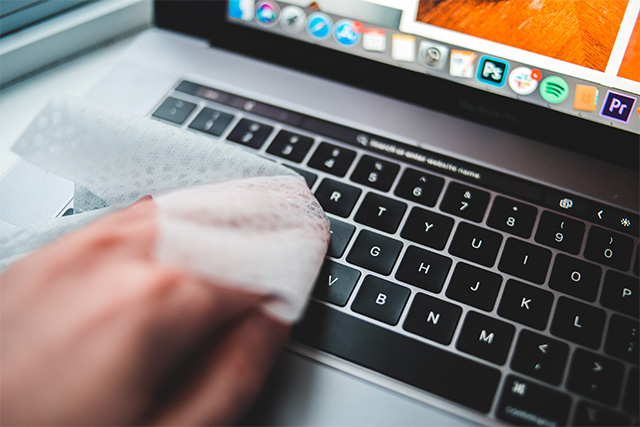 In late 2019, SARS-CoV-2 — the virus that causes the illness known as COVID-19 — began spreading person-to-person, primarily through respiratory droplets produced as someone with the virus talks, coughs, or sneezes in proximity to others.
While it is less common, touching surfaces with traces of the virus is also known as another means for transmission, and there is published research into how long the SARS-CoV-2 lasts on different surfaces. However, how long SARS-CoV-2 remains infectious on these surfaces is still unknown.
So far, two major studies have been published testing how long SARS-CoV-2 stays on surfaces:
Since March, health officials have stressed regular cleaning and disinfection of all kinds of surfaces that we touch routinely to fight the spreadCOVID-19 and regularly cleaning one's hands. With that in mind, we'll summarize how long coronavirus can live on surfaces based on these studies' findings.
How long does coronavirus live on surfaces?
Plastic (3-7 days)

Common Surfaces: Food packaging, water bottles, and milk containers, credit cards, remote controls, light switches, computer keyboards and mouses, ATM buttons.
The NEJM study detected the virus on plastic for up to 3 days while the Lancet detected the virus on plastic for up to 7 days.


Stainless Steel (3-7 days)

Common Surfaces: door handles, refrigerators, handrails, keys, cutlery, pots and pans, industrial equipment.
While the NEJM article found that the virus could remain on stainless steel after three days, researchers for the Lancet article detected it for up to 7 days.


Copper (Up to 4 days)

Common Surfaces: Coins, cookware, jewelry, electrical wires.


Paper (Up to 4 days)

Common Surfaces: Paper, money, stationery, magazines and newspapers, tissues, towels, toilet paper.
The Lancet study found that the virus could last three days on printed paper, while on other paper types such as money, it could last four days.


Glass (Up to 4 days)

Common Surfaces: Windows, mirrors, drinkware, screens for TVs, computers, and phones.


Cardboard (Up to 24 hrs)

Common Surfaces: Food packaging, shipping boxes.
With the information of how long the coronavirus lasts on various surfaces from these studies, it is a good idea for homes and businesses to appropriately clean and disinfect high-touch surface areas, such as kitchen or break room counters, fridges, and sinks, dining tables, doorknobs and workspaces on a set schedule.
If you're looking for more information and tips on the most effective ways to keep your surfaces clean, contact Greenhouse Eco-Cleaning today.