5 Eco-Friendly Stocking Stuffers
We asked the elves in Santa's workshop to give us some of their best ideas for stuffing our stockings with eco-friendly options.  From paint made from veggies (yum!) to reusable water bottles with customized personalities, these five items will be the perfect addition to your Christmas list this year.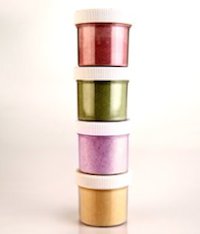 Wee Can Too—Natural Finger Paint
This veggie/fruit-based (think blueberries, pumpkin & spinach), eco-friendly paint comes in four separate cups—you just add water to the powder and your little artist can create his or her masterpiece.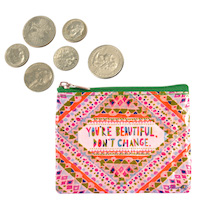 Blue Q—Coin Purse
These small reusable baggies feature fun artwork and are both lead-free and sustainably made by taking old grain sacks and plastic water bottles, grinding them up, heating them into a type of thread and weaving them into a 95% post-consumer recycled polypropylene material.  These are great as a coin purse for older children or a snack bag for younger tots.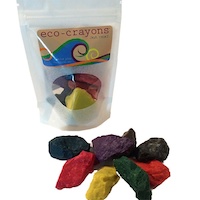 Eco-Kids—Eco-Crayons
These crayons are made of beeswax and fruit and vegetable extracts and are designed to look like rocks kids would find outside in the backyard or park.  These eco-friendly crayons will never lose their point because your little ones will create new points as they draw.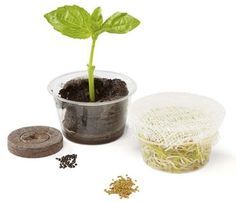 Green Kid Crafts—Basil & Sprout Garden
Kids can grow their own organic basil and organic alfalfa sprout garden—it's a great way to teach them about plants and get them interested in eating healthy.  Each kit comes with two eco-friendly, compostable cups, seeds, peat pod, cheesecloth, rubber band and instructions.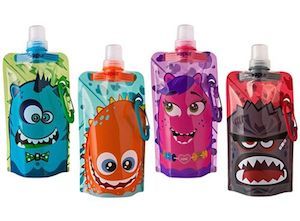 Vapur—Quencher Reusable Water Bottle
These small water bottles are the perfect size for kids' backpacks and lunch boxes.  Quenchers are made from a BPA free plastic that is taste-free and odor resistant.  Each bottle comes with three sticker sheets of facial expressions and add-ons—allowing kids to bring them to life!
Talk to us:  What is your favorite item to find in your stocking?