4 Creative Ways to Reuse Plastic Easter Eggs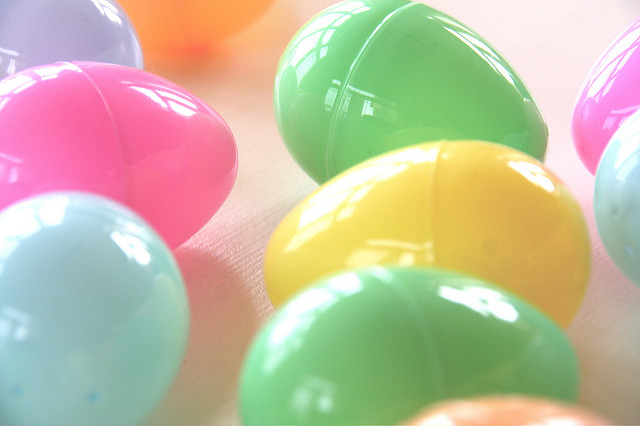 If your Easter celebration includes those little plastic eggs filled with candy, you may want to think twice before tossing them into the trash.  According to GreenDivas.com, we are drowning in plastic.  "Enough plastic is thrown away each year to circle the earth four times."  To help keep our planet a little more free of plastic debris, consider upcycling your eggs into one of these fun (and useful) DIY projects: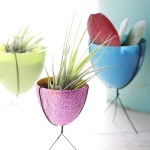 Desktop Bullet Planter 
Bullet planters appear to be all the rage with home design, but you can bring that same hip look to your desk or countertop with this great idea from Apartment Therapy.  Made from upcycled plastic Easter eggs and a few pieces of wire, this simple DIY is the perfect way to bring a little bit of spring into your home or office.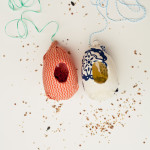 Bird Feeder
A little Mod Podge, scraps of fabric, string and birdseed turn those plastic eggs into beautiful bird feeders–especially perfect if your outdoor space is small. Click here for step-by-step instructions from A Subtle Revelry.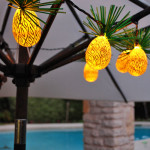 Pineapple String Lights
As soon as Easter is over we begin to think about warm weather parties under the stars…or under the pineapple lights.  This great idea from blogger Jennifer Perkins turns those plastic eggs into something you can enjoy all summer long.  Be sure to use low-temperature lights so they don't melt your eggs.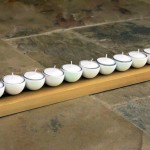 Tea Lights
The bottom of your plastic eggs is actually the perfect size for a small tea light candle. blogger Taylor from Taylor Made used 11 plastic eggs to create what she calls a "tea light flight".  The tiny tea lights will add great ambiance to any room–or outdoor space–in your home.

Talk to us:  What are you doing with those leftover plastic eggs?

main image courtesy of flickr CC/sweetjessie