Upholstery Cleaning Services in NYC
Providing professional, eco-friendly upholstery cleaning services since 2006!
We spend a lot of time decorating our spaces with beautiful, comfortable furniture. That furniture helps to make our living environments welcoming and comfortable. But, as great as they make our spaces look, upholstery are huge absorbers of bacteria, dirt, food particles, dust and pet dander. This absorption can compromise your air quality and affect your health.
Regular weekly cleaning is an excellent way to combat these pollutants from completely taking over. But over time the buildup of dirt and contaminants will occur. Despite our best efforts, this buildup can create fungus and bacteria. Those contaminants not only create unwanted smell but may trigger allergy-related problems. Luckily, our cleaning services NYC will leave your upholstery looking and smelling like new.
Why Choose Greenhouse Eco-Cleaning?
Our upholstery cleaning professionals in NYC are experienced. We know how to properly clean each type of upholstery fabric and use the most modern cleaning tools. Every product we use are completely eco-friendly and safe for the air you breathe.
Since 2006, our green cleaning service has been recognized as one of the best in upholstery cleaning services in NYC. We have been recognized with awards such as New York Magazine's "Best Eco-friendly Cleaning Service" award. Our professional upholstery cleaners in NYC are experts in removing stains, dirt and bacteria from any type of upholstery.
Get a Free Estimate!
Just send us some information, and we'll send you a quote within 72 hours.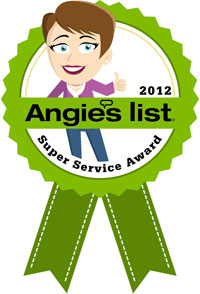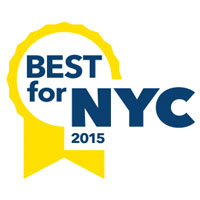 What does upholstery cleaning consist of?
Our upholstery cleaning crews use special vacuums and techniques to remove dirt from your upholstery. Great consideration is also involved in assessing the material of upholstery. We apply the right cleaning methods and products for that material to clean and bring out its original beauty. Some cleaning products can be toxic and dangerous for you living space. But our professional upholstery cleaning company only uses eco-friendly cleaning solutions. These products do not damage the integrity of your upholstery or air you breathe in any way.
How long has your upholstery cleaning company been in business?
Greenhouse Eco-Cleaning has become a trusted name in upholstery cleaning services in NYC since 2006. We have garnered many fantastic commercial and residential clients who rely on us. We focus on our client's loyalty and trust above all and show our commitment to our values at each home and office we service. Our upholstery cleaning services in NYC have been ranked among the best from many publications. And we take equal pride in the many positive upholstery cleaning reviews offered up by our customers over the years.
How much do upholstery cleaning cost?
How much an upholstery cleaning service charges will vary depending on a variety of factors. These factors include the condition of your upholstery and the amount of service required. Contact our upholstery cleaning team in New York for an exact estimate for your schedule and budget. Get your cleaning estimate from our specialists and contact us today!