Top Office Supply Closet Organization Tips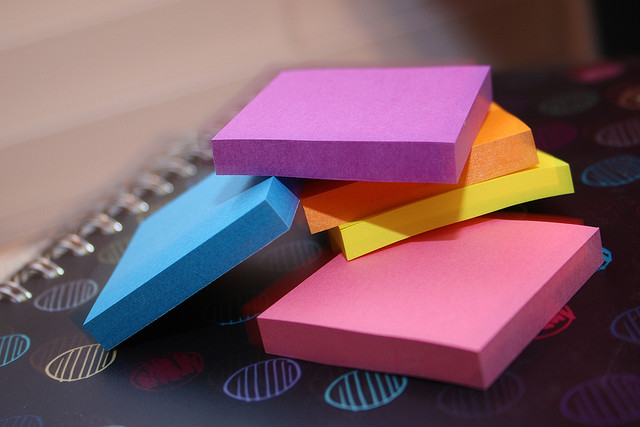 Organizing your office supply closet is well worth the effort.
Is your office supply closet a very high mountain of unorganized rubble? If it's avoided more than utilized because of its clutter, then it's time to get organized!
Here are 5 tips for organizing your office supply closet:
Empty Closet and Take Inventory. Make a list of all items you currently have in stock as well as those you routinely use such as staples or folders.  In addition, check with employees to see what other items are needed—much-needed supplies that are kept in desk drawers are often overlooked on the inventory list. Extra tip:  Print out the master inventory list and tape it to the supply room door along with the name and contact info for reordering supplies.
Design the Space.  The problem with most supply closets is that there really is no rhyme or reason to where things are kept.  Make sure you have shelving and utilize wall and door spaces.   Consider organizing supplies by how and when they are used.  For example, presentational items are on one shelf, printer supplies on another, etc.  In addition, put well-used items like desk supplies (pens, staples, etc.) near the front to avoid people sifting through the entire closet just to grab a pencil.
Invest in Storage.  Clear containers work best for items like paper clips, pens, staples, rubber bands, etc.  This way you can easily see when you are running low without opening the box.  You can also reuse items you already have in the office such as cups to house pens and pencils.  Whatever your storage container, make sure you label it so everyone can easily find what they need.
Think Outside the Supply Closet.  Not all supplies need to be in one closet.  Keep the reams of paper near the printers; and keep the cleaning supplies stored under a sink rather than in the supply closet.
Keep It Organized.  Now that you have everything in order, be sure to keep it that way.  Consider asking one person to be in charge of reordering supplies and regularly organizing the closet (a quick task for a Friday afternoon), create an easy-to-use system for employees to request items they may need and pay attention to items that tend to be used up faster than they should.
Your business may focus on marketing, sales, customer relations, financial reports, or healthcare, but your office supplies are just as important. Organizing the supplies is well worth the effort.  It can minimize every day headaches and maybe even save the day!

Talk to us:  What is the one item in your office supply closet that is used the most?

image courtesy of flickr CC/Krissy Venosdale