How to Get Your Home to Smell Like Fall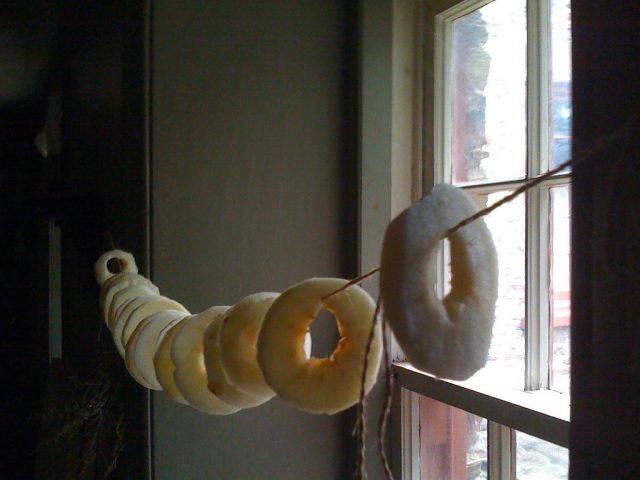 Ahh…the beauty of fall.  There is really nothing about this season that we don't love–including the smells.  Crisp apples, touches of cinnamon and, of course, all things pumpkin spice.  With just a few simple tricks, you can get those delicious smells of fall into your home all season long.  Here are five tricks we like to use:
Simmer a Pot
Fill a saucepan with water, bring to a boil and add your favorite fall-scented ingredients such as sliced oranges and cranberries or apple peels and cinnamon. Allow the mixture to gently simmer on the stove top, remembering to continually add water as needed. Click here for 5 fall simmer pot recipes.
Hang Some Garland
A dried fruit garland will not only make your home smell like fall, but is a great fall visual in your home. There are numerous DIY recipes for using fruits such as apples and pears, but we are in love with this dried orange garland that includes bay leaves and cinnamon sticks. Get the full recipe here.
Get Out the Slow Cooker
Yes, the slow cooker saves you time, but it also makes your home smell wonderful. Fill your cooker with great autumn-themed soups (like squash) or desserts (apple cobbler, anyone?). This recipe for baked apples not only makes for a sweet after dinner treat, but it can also be used for breakfast.
Add Some Coffee Beans
Fill votive candles with dark roasted coffee beans before adding your candle. In addition to instantly turning your candles into fall-inspired home décor, the beans will give off a wonderful "coffeehouse aroma." Click here for details.
Spice Up Your Pinecones
While adding pinecones to a vase or bowl is a great way to bring the beauty of nature inside, they can also add to your fall-inspired scents. Place pinecones in a bag with 3-4 drops of cinnamon essential oil—the scent will last for weeks. Click here for complete directions.
Talk to us:  What is your favorite fall-inspired scent?
image courtesy of flickr cc/Suzanne Long