5 Christmas Tree Care & Cleaning Tips for Your Real Christmas Tree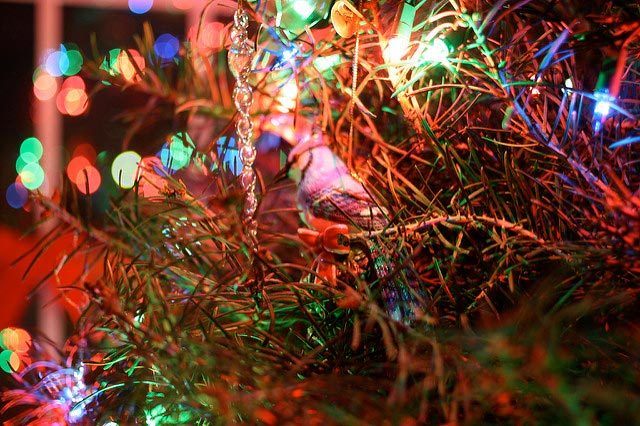 Tips for Overcoming the Cleaning Challenges of a Christmas Tree
While you may be planning to trim the tree this weekend, we are already thinking about how to keep that decorated tree from messing up your clean home. Here are 5 tips we have for overcoming the cleaning challenges that often come when you add a fresh Christmas tree to your space.
Location, Location, Location
Location is everything even when it comes to your Christmas tree. Make sure your tree is located in a spot away from heat sources such as fireplaces and radiators and also make sure it is near an outlet. This keeps cords out-of-sight making the space not only look good, but safe from little hands or clumsy feet.
Protect the Floor
Covering the floor where the tree will be placed keeps water from splashing onto your flooring. Put a plastic sheet on the floor before you add the tree and save that great festive tree skirt for going over the tree stand. In addition to helping conceal the plastic covering, the tree skirt will also prevent pets from drinking the water you put in the base.
Keep the Tree Watered
A well-watered tree will keep more of its needles. Make sure your tree gets lots of water in the first few hours it is mounted and add warm water almost every day during the holiday season, never letting the water level go below the base of the tree. Some people suggest adding an aspirin or ginger ale to the water to keep the tree fresh.
Be Watchful
Get in the habit of checking your tree often to make sure it is getting enough water and to see if any sap is leaking. The sooner you catch sap leakage the easier it is to remove from your floor or furniture. Click here for household items that remove tree sap.
Collect the Needles
Even the freshest most hydrated of trees will lose a few needles during the holiday season. Use a dustpan and handheld broom to collect fallen pine needles every day. Needles tend to clog up vacuum cleaners (especially large ones), so go old school broom for this chore.
Talk to us:  Where is your favorite NYC location for picking up a fresh Christmas tree?
Sources:
http://www.wikihow.com/Care-for-a-Christmas-Tree
image courtesy of flickr CC/Stephen Butler