Change Maker: Etsy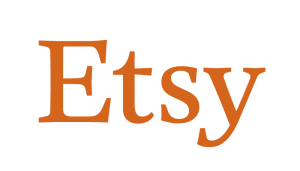 The Change:  You are probably somewhat familiar with Etsy, the online community where people gather to buy and sell handmade or vintage items (and now, thanks to new guidelines, unique factory-manufactured items are also available).  But, Etsy is more than just an e-commerce site, it is a company with a social purpose.  "Etsy's mission is to empower people to change the way the global economy works," states the company on its B Corporation profile.  "They see a world in which very-very small businesses have much-much more sway in shaping the economy, local living economies are thriving everywhere, and people value authorship and provenance as much as price and convenience. Etsy is bringing heart to commerce and making the world more fair, more sustainable, and more fun."
The Story:  Launched in 2005, the Brooklyn-based Etsy has grown steadily and is now a global community made up of nearly 500 employees and 30 million buyers and sellers.  In 2013, their sellers grossed more than $1.35 billion in sales.   In a 2013 interview, company CEO Chad Dickerson described the website as "a platform that provides meaning to people, and an opportunity to validate their art, their craft.  All commerce is about human interaction.  At the end of every transaction, you get something real from a real person. There is an existential satisfaction to that."
The Commitment: Etsy is committed to creating an economy that's fair, sustainable and powered by people.  Toward that goal, the company incorporates these core values:
We are a mindful, transparent, and humane business.
We plan and build for the long term.
We value craftsmanship in all we make.
We believe fun should be part of everything we do
We keep it real, always.
Strategies You Should Steal:
Connect Offline and Online
Even if you have an entirely online business, you need to connect with customers and partners in an offline world as well. Etsy has created numerous opportunities to connect with their customers offline including Etsy Labs, a once-a-month craft night held at various Etsy locations, as well as onsite workshops and social events.  Are you a company that thrives offline?  Don't forget to connect online—social media connections not only help grow your business but impact change.  Even if you are not a part of the dialogue, the conversation about your brand and your mission is still going to happen online—don't miss out.
Help Your Customers Succeed
The more successful your customers are, the more successful your business will be—and the more opportunity everyone will have to make everlasting change in our world.  Help your customers succeed by providing tips and advice for their life or business or share ways in which they can effectively use your products and services.   Etsy does this through their online blog which often features Etsy shops and gives practical business insight such as this post on how to market your shop via Instagram. 
The Details:
Brooklyn, New York
www.etsy.com
Facebook, Twitter
Talk to us:  Do you have an earth-friendly, socially-conscious business you would like us to profile?  Send us a note via Twitter or Facebook!