Apartment Cleaning in NYC
Providing professional, eco-friendly apartment cleaning services in New York since 2006!
Cleaning up around the apartment can take up a lot of time and energy that many of us New Yorkers may not have. Many of us are on the go, and when we come home, the last thing we want to do is clean our apartment. Hiring an apartment cleaning service in NYC is a great solution that can help you make time for the more important things in your life. Our apartment cleaning services in NYC offer flexibility for your schedule and cleaning needs. Apartment cleaning NYC rates can be reasonably priced as well. Whether you need a light apartment cleaning once a week or one-time apartment deep cleaning, our expert cleaners are here to help.
Why choose Greenhouse Eco-Cleaning?
Since 2006, Greenhouse Eco Cleaning has provided award-winning apartment cleaning services in NYC. Our professional apartment cleaning services are scheduled around your preferences. Our professionals are trained and experienced in cleaning any style and size of apartment you may call home. Our staff offers a comprehensive apartment cleaning services and can find the perfect cleaning schedule for you.
Our commitment to the air quality and eco-friendly living standards for our customers has been at the core of our company values since we began. Our professionals will leave your apartment in pristine condition using only the most environmentally safe cleaning products and practices.
Get a Free Estimate!
Just send us some information, and we'll send you a quote within 72 hours.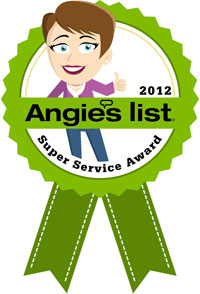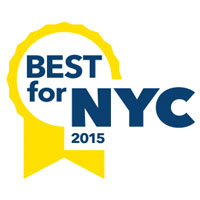 What is included in our apartment cleaning services?
Greenhouse Eco Cleaning offers comprehensive eco-friendly professional apartment cleaning services in NYC. Just some of the ways our team will make your apartment spotless include the following:
Living Room Area: As one of the most-frequented spaces of your apartment, our staff will ensure you get to enjoy it in excellent health. We use environmentally safe cleaners to remove cobwebs, dust, and other nasty airborne particles. We provide apartment deep cleaning to ensure floors, carpets, stairs, and crevices are vacuumed and safe. We will also declutter your space so that you can relax in comfort.
Kitchen Spaces: Using nontoxic cleaners, our professionals completely restore your countertops, sinks, appliances, and floors to immaculate condition.
Bathrooms: Using eco-friendly products, our team will scrub your apartment bathroom walls, showers, tubs, sinks, mirrors, and toilets. We make sure that each is grime-free, disinfected and dazzling.
Bedrooms: Our team will remove all dirt, bacteria and harmful particles. We provide vacuuming, surface dusting, and thorough cleaning of sills and blinds. With an allergen-free environment in your sleeping space, you'll be ready to rest safely after a long day.
What equipment and supplies do you use for apartment cleaning services?
Our apartment cleaning services have many benefits for New York City residents. With apartment space at a premium in NYC, ensuring greater air quality for customers is a top priority for our staff. We ask that clients provide broom, mop, bucket and vacuum for their services – if new even better for a first service. We do not bring items from home to home for sanitary reasons.  From non-toxic cleaners to eco-friendly cleaning practices, we provide green products to ensure the healthiest living environment for you and your family.
How much does apartment cleaning cost?
Contrary to what many may think, apartment cleaning NYC rates can be quite affordable. Depending on your apartment's size, cleaning needs and schedule, our staff will help you work to your particular budget. Feel free to get in touch with our team today, and we can go over our an apartment cleaning deals in NYC, as well as cleaning schedules that fit your needs. Get started with our apartment cleaning service and contact today.