Allergy Cleaning Service in NYC
Providing professional, eco-friendly allergy cleaning services in NYC since 2006!
While they no doubt bring great comfort and fulfillment to any home, pet owners will probably be the first to attest to how much dander our pets can leave — agitating allergies and degrading air quality around the home if not managed properly.
Of course, pets are just one source of allergens and pollutants around the home. Every home space must occasionally be cleaned to remain free of pollutants to keep your allergy symptoms under control. However, all cleaning isn't equal when it comes to tackling the source of allergies and asthma conditions.
Fortunately, dedicated allergy cleaning services are a great option for those specifically seeking to combat the thousands of allergy-related irritants that can build up and disrupt our air quality and overall health.
In 1999, Greenhouse Eco-Cleaning was founded with the aim of providing the highest-quality, eco-friendly cleaning services for homes and business in NYC. Since then, we've become an award-winning cleaning company, specializing in allergy house cleaning services to help NYC homeowners and building owners remove the harmful allergens and irritants that build up over time. Our allergy cleaning services are a fantastic option for pet owners to cut down on fur and dander buildup around the home — a leading cause of indoor allergies and asthma symptoms.
Get a Free Estimate!
Just send us some information, and we'll send you a quote within 72 hours.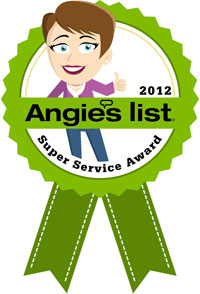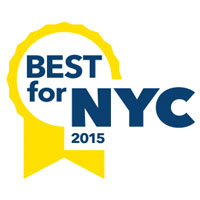 What Makes Our Cleaning Service Better for Allergy Sufferers?
Our allergy cleaning company in NYC is dedicated toward improving your living spaces, specifically, the indoor air quality that is so important to your health and safety. How do we do this?
Our allergy house cleaning service crews promise our clients an allergy-free environment using the highest-grade eco-friendly equipment and allergy cleaning products — all specifically designed to remove dust, dirt, pollen, pet dander and other allergens and pollutants from your home. We also use industry-leading vacuums with HEPA filtration capable of removing more than 99% of bacteria, pet dander, pollen and other microscopic pollutants. Our use of eco-friendly cleaning methods also eliminates poison exposure inside your home.
What Types of Allergy-Free Cleaning Products Do You Use?
One of the most important differences between standard cleaning services and eco-friendly allergy cleaning services are the cleaning products used. Greenhouse Eco-Cleaning's crews never use products with volatile organic compounds (VOCs) — a well-known cause of asthma and other chronic illnesses.
Our allergy cleaning products use all-natural ingredients that are non-toxic, rather than products that feature chemicals known to danger the environment. Our eco-friendly allergy cleaning services also include cleaning procedures that minimize unneeded waste toward the environment when possible, such as extra paper towel waste.
How Much Is Allergy Cleaning Services?
Allergy cleaning services will vary depending on the size of your home or work space. However, our cleaning experts would be happy to answer any and all questions about our allergy cleaning service in NYC, as well as provide you with a free estimate. Contact us today!