15 Holiday Songs for Cleaning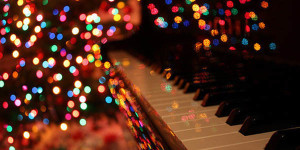 If you are busy cleaning up your home for family and friends (psst…you can call us to do this holiday task for you!), you may need some musical motivation.  We have created the ultimate music list for cleaning your home this holiday season.  Be sure to checkout the artist that goes along with the title—the versions we have selected will keep you rockin' (and cleanin') around the Christmas tree all season long.
Rudolph the Red-Nosed Reindeer, Dean Martin
Santa Claus is Coming to Town, Bruce Springsteen
Jingle Bell Rock, Hall and Oates
Sleigh Ride, The Ronettes
It's the Most Wonderful Time of the Year, Andy Williams
Feliz Navidad, Jose Feliciano
A Holly Jolly Christmas, Burl Ives
I Saw Mommy Kissing Santa Claus, John Mellencamp
All I Want for Christmas, Mariah Carey
The Man with the Bag, Kay Starr
God Rest Ye Merry Gentlemen, Barenaked Ladies
That's What Christmas Means to Me, Stevie Wonder
Wonderful Christmas Time, Paul McCartney
Christmas Wrapping, The Waitresses
Last Christmas, Wham!
Talk to us:  What holiday song do you play while getting your home ready for company?