Thankful for These 5 Cleaning Ingredients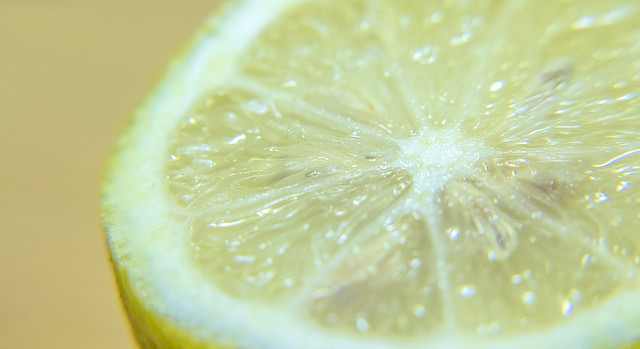 Happy November! As we head into this month of gratitude we wanted to give our thanks to the 5 seemingly ordinary ingredients that are actually powerhouse cleaning ingredients. If you have these products in your pantry or underneath your sink, you are set to tackle almost any cleaning disaster that could happen.
Baking Soda
Thanks to its gentle abrasiveness and odor fighting properties, baking soda is a main ingredient in numerous DIY cleaning solutions. Freshen linens and rugs, clean kitchen appliances and bathroom fixtures, even use it to get the onion smell off of your hands—this one ingredient is effective on its own or combined with some of the other great items on this list. Click here for ways you can use baking soda to clean.
Salt
We automatically think of using salt for its abrasive nature, but its chemical properties and high melting point make it a must-have all-natural cleaning agent. Salt can be used to clean cast iron cookware, absorb liquid from a carpet stain or to remove tarnish from silver. Just adding salt to almost any other natural ingredient pumps up the cleaning effect. Click here for things you can clean with salt.
Lemons
When life gives you lemons…clean with them. Whether it is the actual fruit or just lemon juice concentrate, the natural antibacterial and antiseptic qualities of lemons make this an ideal member of your cleaning arsenal. Use lemons as a bleach, a degreaser, a glass cleaner, and an odor-killer. Click here for ways you can use lemons to clean.
Olive Oil
Olive oil is a great product for hydrating wood or minimizing scratches and, when mixed with lemon juice, it makes a great furniture polish. We also use olive oil to shine stainless steel, fix a squeaky door and even clean grease or paint from our hands. Click here for more ways to use olive oil.
Vinegar
Just mixing one part white vinegar and one part water in a spray bottle will give you a quick, all-around household cleaner that can be used for numerous tasks like wiping down appliances, cleaning your bathroom fixtures or shining up mirrors and windows. Click here for unique ways to use vinegar.
Talk to us:  Tell us which ingredient you are thankful for when it comes to cleaning your home.