Retail Store Cleaning Service in NYC: Reliable Service, Affordable Rates
Providing professional, eco-friendly retail store cleaning services in NYC since 2006!
If you are in the retail industry, then you know how critical it is to create the perfect environment for your customers. At the end of a busy shopping day, floors need to clean, and bathrooms need to be restocked and sanitized. The list of things to do once a retail store closes for the day can seem endless.
Customers know whether a store uses a professional retail cleaning service. Even the best employees can have a hard time doing the pristine job that a pro retail cleaning service would, especially after a full day or work. A retail store cleaning service has the equipment, personnel, and experience to make your retail store look good. A professional retail service helps you impress customers and allows employees to focus on other tasks.
Since 1999, Greenhouse Eco-Cleaning has provided retail business owners with award-winning, eco-friendly retail store cleaning service in NYC. Our dedicated retail cleaning service teams have years of expertise using the industry's leading environmentally-friendly products and techniques to improve the health and cleanliness of any retail space.
Running a large-scale department store on 5th Avenue? Or maybe a high-end boutique in Williamsburg? Either way, our teams can tailor a cleaning schedule that perfectly fits your store size and operation hours. Looking for cleaning service for retail stores that improves your store's image? Look no further than Greenhouse Eco-Cleaning.
Get a Free Estimate!
Just send us some information, and we'll send you a quote within 72 hours.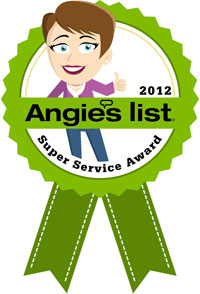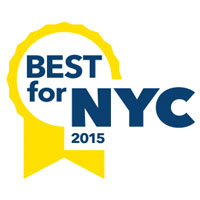 What Does Retail Store Cleaning Service Consist Of?
Retail cleaning services are undoubtedly customizable based on your store and its specific needs. But there are a few things most commercial retail store cleaning services include. Our retail cleaning service will clean your store's carpets or tiled floors, dust displays, counters and shelves, clean storefront glass, and sanitize and restock your bathrooms.
Why Is Environmentally-friendly Cleaning Services Important for Retail Stores?
The health of your retail space's overall environment is critical to the success of your business. A toxic environment can lead to frequent employee call-outs and unpleasant customers experiences. Eco-friendly cleaning retail spaces will ensure that your retail store is not only clean but also healthy. Safe air quality and toxin-free area not only improve employee morale, but it also helps let your customers know that you'll go the extra mile for them.
How Much Does Retail Store Cleaning Services Cost?
Retail store cleaning services cost can vary depending on a variety of factors, such as the size, dimensions, and cleaning schedule for your particular retail space. Our retail cleaning services and rates are flexible to match any size space and cleaning schedule need. To learn more about our retail cleaning service and prices, contact us today!