Manhattan Apartment Cleaning Service
Providing professional, eco-friendly home cleaning services in Manhattan since 2006!
If you live in Manhattan, you are most likely always in a rush like the rest of us. Keeping up the fast pace of the New York minute can sometimes cause our apartment cleaning and organizing to fall to the wayside.
The right Manhattan home cleaning service can ensure you always come back to a clean apartment even if you are working overtime. We offer a wide variety of options and specialized types of apartment cleaning services to pick from. If you are looking for a reliable and affordable Manhattan apartment cleaning service, look no further than Greenhouse Eco-Cleaning.
Why Choose Greenhouse Eco-Cleaning for your Manhattan apartment cleaning service?
Greenhouse Eco-Cleaning is an award-winning cleaning service. We have been providing our Manhattan clients with pristine and environmentally-friendly apartments since 2006.
Our Manhattan apartment cleaning service professionals only use the best equipment and solutions. We are committed to ensuring clean living environments without using harsh cleaners or chemicals.
Get a Free Estimate!
Just send us some information, and we'll send you a quote within 72 hours.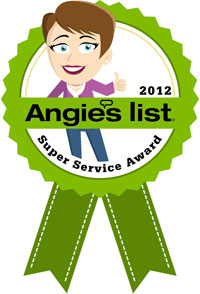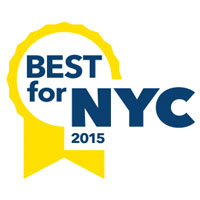 What is included with our Manhattan Apartment cleaning services?
Our Manhattan home-cleaning specialists will customize a cleaning schedule tailored to your schedule. Our comprehensive eco-friendly Manhattan home cleaning services will cover your entire space, including traditional spots such as:
Living Rooms: Our cleaners will use non-toxic methods to deep-clean rugs, carpets, couches, windows and more to remove allergens and bacteria.
Kitchen: Appliances, counters, sinks and more will all receive powerful, non-toxic cleaning to guarantee that you can cook in a 100 percent clean, bacteria-free environment.
Bathrooms: Sinks, tubs, and floor space get cleaned and disinfected, providing you with completely grime free place to manage all your grooming needs.
Bedrooms: Our professional cleaners will use 100 percent eco-safe products and equipment to ensure that your bed area is dust and allergen-free, giving you a good night's sleep.
What types of cleaning equipment and cleaning supplies do you use?
Greenhouse Eco-Cleaning's experienced cleaners uphold the highest standard of quality. We use vegetable-based cleaners that are not only non-toxic but proven to be as effective as traditional products. We are dedicated to products that reduce poison exposure, guaranteeing excellent air quality throughout your home.
How much does apartment cleaning cost in Manhattan?
Our cleaning professionals are not only dedicated to providing the highest quality house-cleaning services for our Manhattan customers, but we can also work within your budget. We offer a free consultation for anyone interested in our services. To learn more about the benefits of our Manhattan cleaning service and get your free estimate, contact us today.