Glitter Grout Ideas: How To Use, Mix and Apply Glitter Grout
Discover How to Use, Mix and Apply Glitter Grout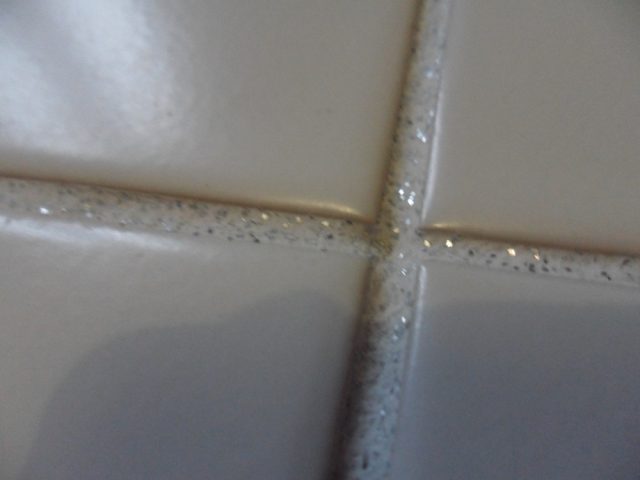 If you think your home could use a little sparkle, you're in luck—glitter grout is now on the market. Yes, glitter grout. You might have noticed Facebook feed posts with pictures of glittery backsplashes and tiles or perhaps you read this article from TODAY.com. Staffordshire Silicones is the UK-based company primarily behind the trend, offering consumers two different glitter grout options: ready-made glitter grout or grout glitter additive, which can be added to existing grout. This fully waterproof, anti-mold grout can be used on wall and floor tiles.
Before you go and glitter up your entire space, keep these grout tips in mind:
Don't Forget to Slake
Slaking is the process of leaving the grout undisturbed so the water can completely penetrate the dry ingredients. This step is often left out of the grouting process and is incredibly important—after the initial mix let the grout "slake" for about 5 minutes before re-mixing.
Apply in Small Batches
Grout can harden quickly (especially in high temperatures) and you really have to work fast in order to get it cleaned off of tile before it's too late. Avoid this issue by applying your grout to one small area at a time. Familyhandyman.com suggests spreading grout onto a 3 x 3-ft area—shaping the joints and cleaning each section before moving on to the next area.
Pay Attention to the Joints
Make sure all the joints are completely filled with grout. Using a grout float push the grout at a 45-degree angle, starting in one corner and working your way through the entire tile. Once they are completely filled, remove any excess from the tiles by holding the float at 90-degrees to the tile and scraping it off. Using the rounded corner of your grout float, shape the joints by dragging the tool across every joint.
Test the Grout
Before cleaning off the excess grout with a sponge, make sure the grout has hardened. Do this by pressing on it with your finger—when it no longer dents, you can start cleaning the excess grout from the tile.
Don't Scrub
Scrubbing doesn't remove grout, it just moves it around. Instead, wipe tiles with a clean, damp sponge, dragging the sponge in a continuous stroke up the wall. Be sure your sponge is DAMP, not wet. Too much water will not only weaken the tile, but it will make the grout color uneven when it dries.
Talk to us:  Will you be using glitter grout in your home?
image courtesy of Staffordshire Silicones
Source:
Familyhandyman.com