Eco-Friendly Pet Care Products & Services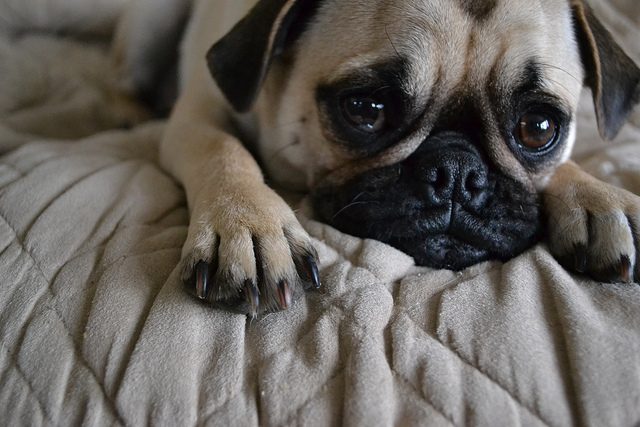 Discover our Best Recommendations for Eco-Friendly Pet Care Tips!
How you care for your pet can have a major impact on the environment. Luckily, there are now plenty of eco-friendly pet supplies available which make it easy for you to take care of your pet from bath time to play time.
Bath Time
Dogs don't love bath time, but you can choose an eco-friendly shampoo to make it less stressful and gentler on their skin. Traditional pet shampoos include harsh chemicals and alcohol that can irritate your dog's skin and cause rashes, dryness or allergic reactions.  Look for shampoos with all natural ingredients such as aloe vera, vitamin E, coconut, honey, oatmeal, and lavender.
But beware, not all natural shampoos are safe for your dogs. Avoid products with tea tree oil in them because this can be toxic to dogs. Regardless, if your dog develops any kind of rash, dryness or begins scratching at their skin after you begin using a new product, stop using the product and consult with your veterinarian.
Cat lover? Save the water—you don't normally need to bathe cats unless it's been recommended by your vet.
Grooming Time
There is no reason you can't become an expert and groom your pet at home–you just need the right equipment, patience and lots of treats! Pet clippers, sharp scissors and a good brush are all essential tools you'll need to get started with the grooming process. You may also want to recruit a volunteer to help you hold your pet.
One the essential tools for a groomer is the table and while your kitchen table is the perfect height, we suggest purchasing one like these options from Wayfair or building your own using these instructions from petful.com. Regardless of your table choice, make sure you invest in a non-skid mat to place under your pet.
The money you'll save from doing the grooming at home will be worth the effort you put into it. After you're done, you can add you own bows and fun eco-friendly outfits to fancy them up!  We can't get enough of these cute options from Eco-Pup.
Bed Time
Every pet needs a place to call its own.  Some prefer a special bed; others prefer just a pile of blankets in or outside of their kennel. Whichever your four-legged companion prefers, you can find an eco-friendly version of both. Here are a few examples of ones we like:
Beds
The Molly Mutt Upcycled Dog Bed is like a duvet cover in which you stuff items – such as towels, blankets or clothes – into the mesh case to create a soft bed for your pet.
West Paw has an organic cotton bumper bed available in several different colors and sizes for all different types of animals and households.
Crypton William Wegman's Pool Doodle Bed is made with environmentally friendly fabrics, with no harsh chemicals and is 100% waterproof!
Pet Dreams has several eco-friendly dog beds, including their memory foam and bumper beds.
Blankets
Earth Dog's recycled blanket is made from organic hemp canvas and recycled fleece.
The Comfy Pup blankets are soft and lightweight because they are made from organic cotton.
West Paw's Big Sky Blanket has faux suede on one side and Sherpa lining on the other side – all synthetic and chemical free fabrics.
Play Time
Having toys for your pets keeps them busy and hopefully distracted enough from chewing on your shoes or the couch!  But most toys are made of plastic, rubber or synthetic cloths – all of which are bad for the environment and not the best choice for your pet.  When purchasing toys for your pets, be sure they are made from recycled materials.  Not only will they be good for the environment, but they will actually last longer!
Here are a few good ones we found:
West Paw has eco-friendly toys for dogs and cats as well as organic catnip. "As close to indestructible dog toys you'll ever find" according to their website.
The Huck is like a tennis ball, but bounces and floats  and it comes with an indestructible guarantee.
The Owl Rope is an all–natural canvas owl with two rope ends. Allowing your dog to chew, fetch and play tug of war.
Talk to us:  What is your favorite eco-friendly pet product?
image from West Paw Designs