Commercial Window Cleaning in NYC
Providing professional commercial window cleaning services in NYC since 2006!
There are many benefits of commercial window cleaning. But the number one reason successful businesses make sure that their windows are cleaned is because of how it reflects on the business environment. For employees or tenants, dirty windows can be a sore sight. For new clients or visitors, you only get one chance at a first impression. Clean windows adds to the great lighting of a space.
Since 2006, Greenhouse Eco-Cleaning has become an award-winning commercial window cleaning service serving NYC. Our trained, specialized commercial window cleaning professionals will remove grime, smears or residue from your windows. We work on NYC multi-story buildings to single-story retail department stores and more. We provide high-quality commercial window cleaning at a price and frequency that works for you. We also guarantee to do so without the use of any harsh chemical products.
Get a Free Estimate!
Just send us some information, and we'll send you a quote within 72 hours.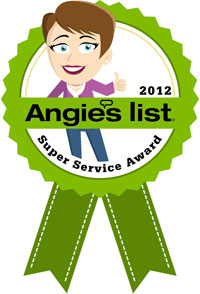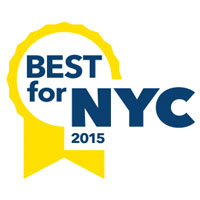 What Does Commercial Window Cleaning Consist of?
During a trip through Manhattan, you may notice that many commercial window cleaning crews will wet and squeegee dry window panels. But a more effective process should also include scrubbing the glass with window cleaning products to remove dirt build-up and enhance air quality. Many top window cleaning companies in NYC also use a unique window treatment to ensure that both the exterior and interior of a building's windows panels protected and are left streak-free. Also a good window cleaning company will try to repair scratches while cleaning.
How Often Should I Get Commercial Window Cleaning Service?
It depends. Commercial window cleaning frequency might hinge on quite a few factors. Top professional commercial cleaning crews will perform a free assessment to help you determine an optimal cleaning schedule. Some factors may include your building's traffic or usage, its location, as well as seasonal weather. Your commercial window cleaning company will also be able to tell a workable schedule based on the type of business and business image you intend to set, your budget, the style of building, and more.
How Much Does Commercial Window Cleaning Cost?
Commercial window cleaning costs will vary based on the size of the property, whether your building and its windows are of custom design, as well as cleaning frequency. Some companies will charge a set commercial window washing rate ranging from $10 to $20 per panel.
Our professional crews operate on a commercial window cleaning rates that are hourly. But we will be able to provide an exact commercial window cleaning cost for you during a free consultation and estimate. For more on our commercial window cleaning rates and services in NYC, contact us today!