Commercial Cleaning Services in NYC
Providing professional, eco-friendly commercial cleaning services since 2006!
With how hectic the workplace can get, the last thing you need to worry about is cleaning your commercial office environment. After all, office cleaning can take quite a bit of employee time, and time is money. Of course, a dependable commercial cleaning service can give your business that time back, as well as a proper environment for employees to be at their best — from freeing up the workspace to thorough commercial cleaning that ensures a healthy space free of bacteria, dust, and other nasty contaminants.
Ultimately, both employees and clients will appreciate a clean and healthy office that is regularly taken care of by commercial cleaning pros.
Why choose Greenhouse Eco-Cleaning?
Because many employees spend more than 40 hours a week in our offices, our cleaning specialists understand how important the state of your workspace is and know how commercial spaces impact the health of your employees. We also know how a sharp-looking office space can affect first impressions and reputation with clients.
Greenhouse Eco-Cleaning is an award-winning commercial cleaning company in NYC that proudly delivers top-quality eco-friendly cleaning for spaces throughout Manhattan, Brooklyn, and Long Island City.
Get a Free Estimate!
Just send us some information, and we'll send you a quote within 72 hours.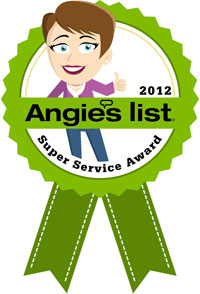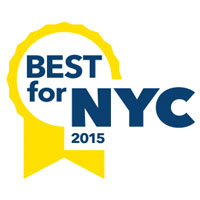 What does commercial cleaning consist of?
Our commercial cleaning crews are trained to comprehensively organize your office space and make it sparkle from head to toe, targeting those overlooked areas that attract contaminants and affect air quality. We are 100% committed to eco-friendly cleaning products that are proven to create the healthiest possible commercial environment.
Our commercial cleaning staff will ensure your reception area, elevators, bathrooms stairwells, and workspaces represent your business the way you want. We will organize and clean cubical spaces and take care of the basics, from emptying waste receptacles, vacuuming carpets and dusting surfaces, to putting the shine on floors, windows, glass doors, and mirrors. We will also manage to recycle and make sure that your office kitchen space is the cleanest area of your office space.
Because every area is different, our commercial cleaning specialists will work with you to address any particular cleaning considerations and make them part of our routine.
How long has your commercial cleaning company been in business?
Greenhouse Eco-Cleaning has been a leading name in commercial cleaning services throughout NYC since 2006. Since then, we have been distinguished with numerous awards for our services from publications such as New York Magazine. More importantly, we have maintained a close connection with each of our clients, ensuring clean spaces using vegetable-based, organic, and 100% biodegradable ingredients.
How much does commercial cleaning cost?
How much a commercial cleaning company charges can vary depending on a variety of factors, from the size of the space to the degree of services requested. Our commercial cleaning staff can offer your business a consultation to help provide a definite estimate and a tailor a cleaning schedule for you that works within your particular budget. To get an accurate commercial cleaning estimate from our specialists, fill out your information or contact us today!