Best Home Cleaning Services in Brooklyn, NY
Providing professional, eco-friendly home cleaning services in Brooklyn since 2006!
Cleaning services help you keep your home clean, but traditional products can impact your health. Many benefits come with hiring a local green cleaning service. More Brooklyn residents are starting to notice the difference it can make in their home and business environments.
Green cleaning services do not use toxic cleaning chemicals that impact air quality and water supply. We are using products that are healthy for you but will still kill the coronavirus in your space. These toxins can affect everything from breathing to skin health. Instead, green cleaning services use eco-friendly products that are hypo-allergenic, non-toxic and biodegradable. Green cleaning services can also be more cost-effective than traditional cleaning services. These services use energy-efficient cleaning equipment, reducing waste and improving cleaning.
Why choose Greenhouse Eco-Cleaning?
Greenhouse Eco-Cleaning is an award-winning, professional green cleaning service in Brooklyn. We strive to raise the standard of eco-friendly cleaning for our customers. We have offered our eco-friendly cleaning services in the New York City area since 2006. Our cleaners use only safe, industry leading products and equipment for each space. All-natural, organic cleaning products cut poison exposure and make your space immaculate. Our staff has repaid customer loyalty with the highest degree of professionalism.
Get a Free Estimate!
Just send us some information, and we'll send you a quote within 72 hours.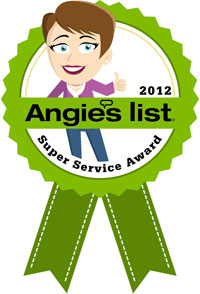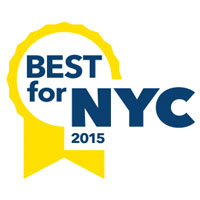 What do cleaning services offer in Brooklyn?
We provide residential and commercial cleaning services across all Brooklyn neighborhoods, including Park Slope and Williamsburg. We are flexible to your schedule and will accommodate any special requests to make your space immaculate. Such services include:
Comprehensive Home Cleaning Services
Carpet & Upholstery Cleaning Services
Window Cleaning
Event Cleaning Services
Post Renovation & Post-Construction Cleaning Services
Complete Office Cleaning & Organization Services
Why are eco-friendly cleaning products essential to use?
Many of us become aware of the dangers of traditional cleaning products and methods. Toxic cleaning chemical ingredients and allergens have been linked to chronic health problems. Green cleaning services have emerged as a great alternative. Green cleaning products' natural ingredients promote better health and well-being. These products reduce exposure to toxic chemicals. They cut airborne dust and harmful petroleum distillates and phosphates and lessen the spread of germs. Green cleaning products and practices are also friendlier to your furniture and property. They are also more energy and waste efficient, saving you all cleaning costs.
How much does cleaning services cost in Brooklyn?
Green cleaning services are more energy efficient than traditional cleaning services, so they are often more cost-effective. But the cost is often be determined by the services you opt for and size of your spaces. To get a free detailed estimate on our commercial and residential cleaning services in Brooklyn, contact us today!