5 Ways to Clean with Vodka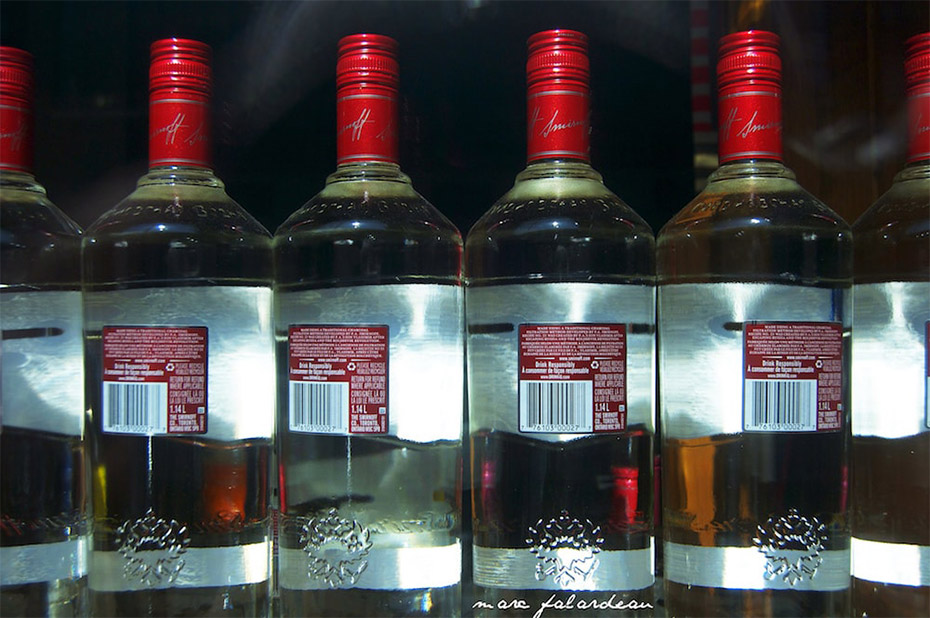 In celebration of National Vodka Day (yes, it's an actual celebrated holiday), we are pouring ourselves a glass of…cleaning power! While best-known for being an ingredient for great alcoholic beverages, the properties of vodka actually make it a wonderful cleaner—and air freshener. Here are 5 ways to clean with vodka:
Freshen Your Linen and Your Air
According to Apartment Therapy, mixing vodka with distilled water and your favorite essential oils in a spray bottle is all you need to create the perfect all-natural linen spray. Click here to get the full recipe. Add some mineral oil to a similar mixture, place the mixture in a fancy container, throw in some reeds or paper straws and you have an affordable room diffuser. Click here for full instructions.
Get Rid of Mildew
According to Reader's Digest, you can stop mildew from growing between your bathroom tiles by spraying them with vodka. Let it soak for 15 minutes before scrubbing with a toothbrush and rinsing. If your towels have the smell of mildew, just add ½ cup of vodka to your wash—it will take the mildew and musty smell right out.
Clean Your Windows
A trick professional window washers often use to eliminate streaks is to add alcohol to their cleaning solutions. You can create your own powerhouse window cleaner by simply combining vodka, white vinegar and water. Use the solution to spray on windows, mirrors, glass tables or even countertops. Click here for the full recipe.
Remove Goo
Vodka is excellent as a degreaser and can be used to clean grease off of kitchen surfaces as well as the residue left behind on glass surfaces (like picture frames) from price tags and stickers. Liverenewed.com also suggests using it to get rid of "gooey residue" on clothing—just toss ½ cup in your laundry or soak clothing in vodka and rinse with cool water before throwing it in the wash.
Prevent Germs
As we head into cold & flu season, keeping your home free from germs becomes a top priority. Rich in disinfecting qualities, vodka mixed with water becomes an instant antibacterial agent. Spray all those "germ attracting" areas such as doorknobs, fridge handles, remote controls and light switches, recommends bhg.com. You can also use it to disinfect your cutting boards and countertops after they have come in contact with raw meat or eggs.
Talk to us: How do you use vodka for cleaning and disinfecting your home? Cheers!
image courtesy of flickr CC/marc falardeau