5 Tips for Reducing Thanksgiving Waste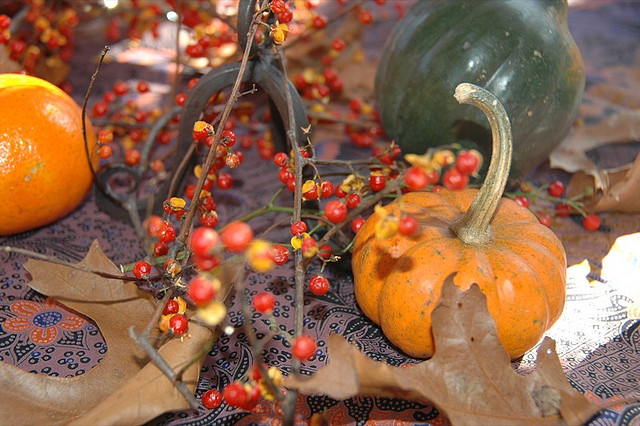 As you make your final plans for Thanksgiving, we want you to consider giving thanks to our planet by reducing your waste this holiday season.  Here are 5 things you can do to reduce Thanksgiving waste:

Plan Ahead
According to the Natural Resources Defense Council, planning menus in advance can limit waste.  In addition to outlining foods you will prepare, also consider the number of guests you will be serving—this will make it easier to buy the correct amount of ingredients. Entertaining a Thanksgiving potluck?  Don't hesitate in being a little bossy when it comes to telling guests what to bring in order to avoid a table filled with multiple versions of cranberry sauce.

Shop Smart
Take a quick look inside your refrigerator and pantry to see what items you already have on hand and then make a detailed grocery list of what you need (fill up on locally-grown produce when possible).  For pantry items you will be using all holiday season (think flour), consider buying in bulk.  This will not only save you money, but fuel—less trips to the store for missing ingredients.

Reuse, Reuse, Reuse
Even if you are serving a crowd, consider using reusable dinnerware or look for sustainable disposable options such as these.  If you are purchasing new dinnerware, think small—using smaller plates will help your guests avoid overfilling their plates with excess food.  With nature brimming with color this time of year, reuse gourds, pinecones and leaves to decorate your home.  When the holiday celebration is over, these natural items can be composted.

Use Energy-Efficient Lighting
In addition to using energy-efficient bulbs for indoor and outdoor decorating, opt for a candle-only dinner experience to decrease the amount of energy you are using.  Use unscented candles to avoid competing with the delicious food scents and add candlelight to your outdoor space as well.  We love these tin can luminaries on a porch or walkway.

Reuse Your Leftovers
Ask your guests to bring their own reusable containers for leftovers and have them throw food scraps into your compost pile.  Remember that meat and dairy products should not be composted, so keep the kitchen scraps to things such as potatoes, green beans and cranberry sauce.  Consider donating any unused canned goods or non-perishable items to a local food bank or homeless shelter.  Click here for a list in NYC.

image courtesy of flickr CC/StarMama

Talk to us:  How will you be reducing Thanksgiving waste this year?