DIY stain removers
Oscar Party Tips
Party Cleanup
Post Party Cleanup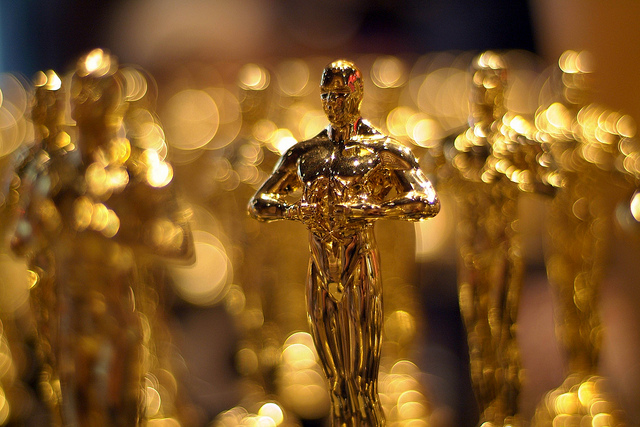 If you were the host of the annual Oscar party bash last night,  you may not be feeling much like a winner as you peruse your home today.
A wine stain on your sofa?
Water ring on the new coffee table?
While it is always best to treat stains as soon as they appear, there are still things you can do the day after the party to get your home back into award-winning shape.
Water Rings
We love this idea from LifeHacker: Put a piece of wax paper over the stain and lay a towel on top.  Next, iron the towel over the stain on medium heat (don't steam!), making sure not to let the iron sit too long in one place.  Lift the towel and wax paper every 30 seconds to check your progress.  Keep working on it until the stain is gone.
Candle Wax
Once the wax has cooled and hardened, use a dull knife or paint scraper to remove it from the surface. For carpet and fabrics, cover remaining spot with several layers of paper towels and press with a warm iron. Follow up by blotting with rubbing alcohol.
Makeup
For makeup on fabric put a few drops of glycerin on the stain and scrape off or gently rub with hydrogen peroxide.
Glitter
Once you vacuum up as much glitter as you can, try this tip from AllYou.com: Roll some Play-Doh over the mess to pick up the remaining sparkles.
Chocolate
If chocolate lands on your furniture or clothing, rub the stain in a circular motion with warm, soapy water or a borax solution. Rinse with cold water.
Tomato Sauce
Remove as much of the excess sauce as possible using a butter knife and then blot the stain with a solution of two cups cool water and one tablespoon of dishwashing liquid. Continue to blot–alternating between your sponge and a dry cloth–until the stain is gone.
Red Wine
If the stain is still wet, pour salt over the stain and let it sit until it begins to turn pinkish.  Discard the excess salt and then, using a solution of equal parts detergent and peroxide, blot the stain until it has vanished.
Of course, there is one sure way to make sure your post-party clean up doesn't override the during-party fun…call us!  We offer event services that help you get your home ready–and back-to-ready–when you are hosting special events.  Visit our website for details.
Talk to us: What cleaning challenge stops you from hosting a party?
image courtesy of flickr cc/Craig Piersma