Flea Markets
home decorating
New York City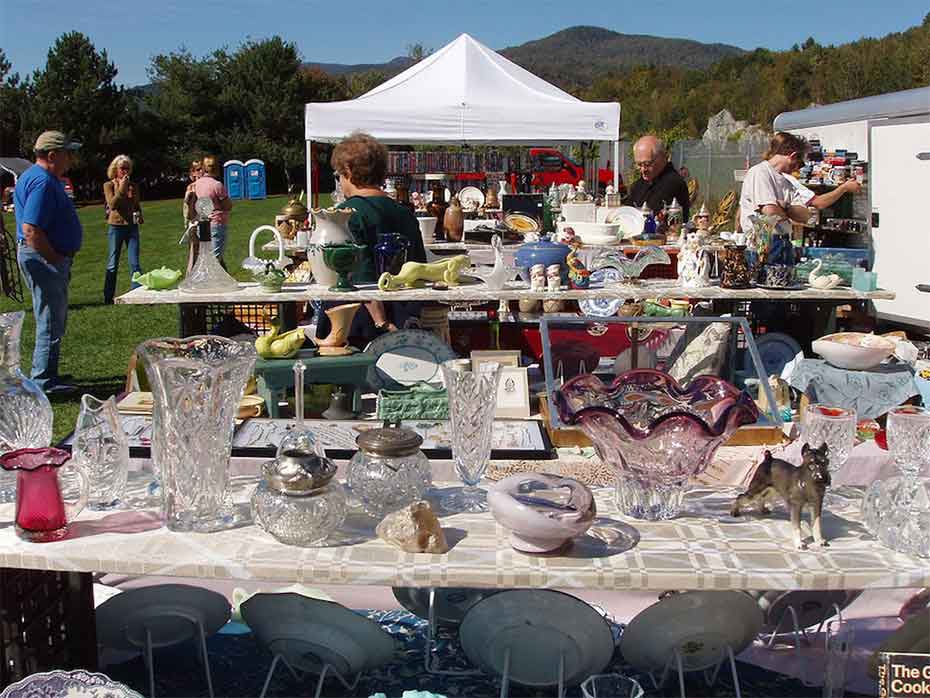 One of the best things to do on a fall weekend is to spend time browsing and shopping one of the great flea markets here in NYC (click here for some of our favorites). Whether you're a flea novice or veteran, knowing how to navigate your way through the treasures is a must—especially if you are looking for that one special piece that will make your place perfect.
Here are our 5 tips for working your way through a flea market:
Dress for Success
Fall temperatures, especially in NYC, have a way of going from chilly to hot in minutes. Dress is in layers so you will be comfortable regardless of the weather and wear the right shoes—keeping in mind that in addition to walking a lot, you may experience different kinds of terrain such as gravel, grass or dirt. One other accessory you should bring is a backpack, large purse or even a folding cart. Not only will these items help you haul your loot, but you can toss in things like water bottles, snacks and baby wipes to help you get through your day.
Be Prepared
"Set a budget and create a list of objects you want to buy," suggests bhg.com. Bring a notebook with you that includes measurements of places in your home as well as swatches of fabric or paint so you can see if your new found treasure is a fit for your space (bringing along a tape measure is a good idea, too!). In addition, checkout the flea market's website before you go, noting vendors and their booth locations so you can plan the most efficient route.
Start from the Back
Speaking of most efficient route…start at the back of the flea market—where booths will be less crowded and not picked over—and work your way towards the front. When you find something you love, buy it. If you wait too long, someone else may snatch it up—plus, you might not remember the booth where it was located. If the item of your dreams is too big to carry around the rest of the flea, most vendors will save it for you.
Go Early, Stay Late
There is real truth to the "early bird gets the worm." In addition to getting the first pick of items, the crowds are usually a bit lighter early in the day giving you plenty of time—and room—to peruse the booths and talk with the vendors. If you're looking for a great deal, stay until the end of the day. Vendors are more likely to give you a good price to avoid packing up all their items. This is especially true for big items such as chairs and tables.
Prepare to Haggle
This is the real fun of the flea market and vendors expect you to haggle a bit on prices. Be sure to bring cash in a diverse amount of bills (1s, 5s, 10s, etc.) and barter in a positive way. "Ask dealers for their best price; if you're comfortable with that, then buy. If not, offer them what you're willing to pay," writes bhg.com. Don't insult vendors with really low offers and don't be offended if they can't meet your price. "Thank the dealer and move on to the next vendor."
Talk to us:  What is your best tip for finding the best things at a flea market?
Sources:
http://www.bhg.com/decorating/decorating-style/flea-market/how-to-navigate-the-flea-market-like-a-pro/#page=0
http://www.inforum.com/variety/3821188-tips-help-first-timers-navigate-flea-market
image courtesy of flickr CC/Michael Martine