Cleaning Small Space
Cleaning Tips
Cleaning with Toothbrush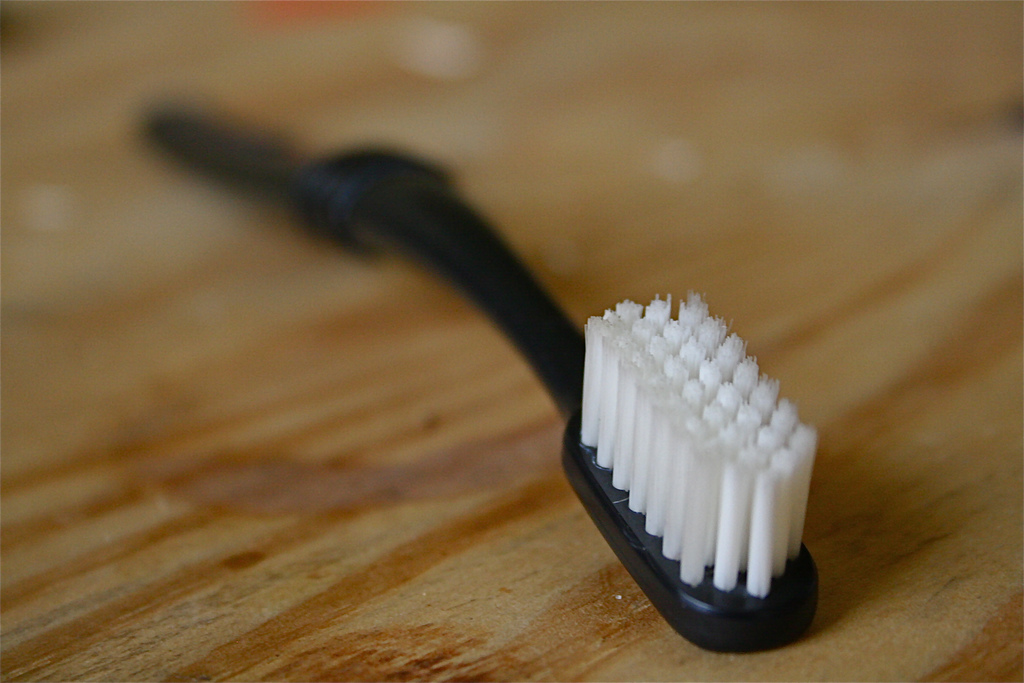 If you thought your toothbrush was just for brushing your teeth, think again.  This powerful little scrubbing tool is the perfect cleaning weapon for fighting the dirt and grime that tends to collect in small spaces (we're talking to you, hairdryer vent!). Here are 5 things you can clean with your toothbrush:
**Caution:  Be sure you are using an old toothbrush for these cleaning duties.  You don't want to shine your pearly whites with the same brush that is cleaning the gunk from the sink.
Hairdryer Vent
Just like the vents in your clothes dryer, your hairdryer vent catches lint with each and every use, which can actually cause it to take longer to dry your hair.  Cosmopolitan suggests using a toothbrush to de-lint the vent.  Click here for more details.
Gas Stove
According to Apartment Therapy, a small amount of dish soap added to the bristles of a toothbrush is the perfect way to scrub away the stubborn grease stains on your range. Click here for complete details on cleaning your gas stove.
Tile Grout
An old toothbrush is the exact tool you need for scrubbing the dirt off of your tile grout.  You can create a great cleaner of baking soda, water, vinegar and dish soap that will leave your tile looking like new.  Click here for details from The Contractor Chronicles.
Faucets & Drains
Another great tip from Apartment Therapy is to use your toothbrush to clean those hard-to-reach spots of your sink:  faucets and handles (they are also your most used spots!).  While you're at it, you can also use the toothbrush to clean the gunk away from your drains as well. Click here for more cleaning details.
Water Tray
If you have a fridge with a water or ice dispenser, you have a water tray.  That little tray where everything falls is probably filled with dirt and debris—especially after a busy summer. After soaking it in vinegar, scrub away the grime with your toothbrush.  Click here for details from Embroitique.
Talk to us:  Other than your teeth, what are you cleaning with your toothbrush?
feature image courtesy of flickr cc/Bookis Smuin