packing tips
summer camp
Upcycling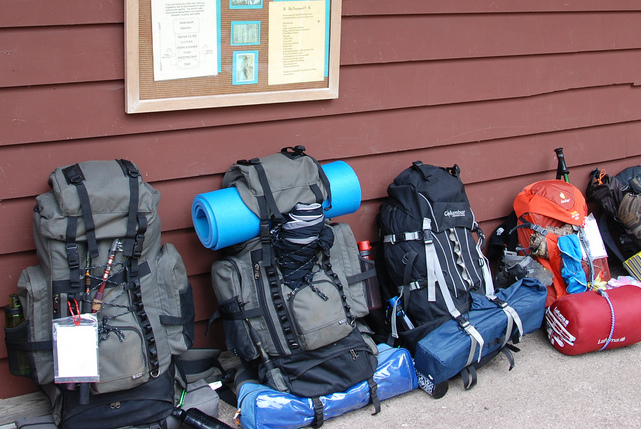 With July 4th marking the unofficial middle of summer, summer camp season is in full swing.  You probably have a list of items your little camper needs to bring (if you don't click here for a great list from SheKnows) and are already wondering how everything will fit in one suitcase—and not get lost between home and camp.
We have found 4 of the very best upcycling ideas that will get your child's camp experience off to an organized, eco-friendly start:
Tic Tac Container
Tic Tac containers make wonderful travel partners.  They are the perfect place to store bobby pins and hair clips (you can also put hair ties around the outside) or small craft items such as beads.  And, you can even turn it into a small flashlight.  Get instructions here.
Shower Cap
Wrap your child's shoes in a shower cap before putting them in a suitcase.  This will keep the dirt from your soles from getting onto clothing–especially helpful for the camp to home trip. The shower cap will become a great accessory at camp as well—waterproof shoes by stepping into the shower caps before going outside in the rain or use it as a wet bag for swimsuits.
Lip Balm Tubes
Clean your old lip balm tubes (great cleaning tips here) and use them to store any cash your camper may be taking with them (who doesn't need an "emergency $10"?), The tubes are also great for storing any small items such as earrings.
Sunglass Case
While we hope most—if not all—of the camp experience will be one that is unplugged, if you do need to transport chargers and chords consider using an old sunglass case. You can also use this to first aid items like band-aids and tissues or summer things like fishing lures.
Talk to us:  What household item do you upcycle to help keep you organized?
  image courtesy of flickr CC/
Joe Ross