#NationalWineDay
National Wine Day
Organic Wines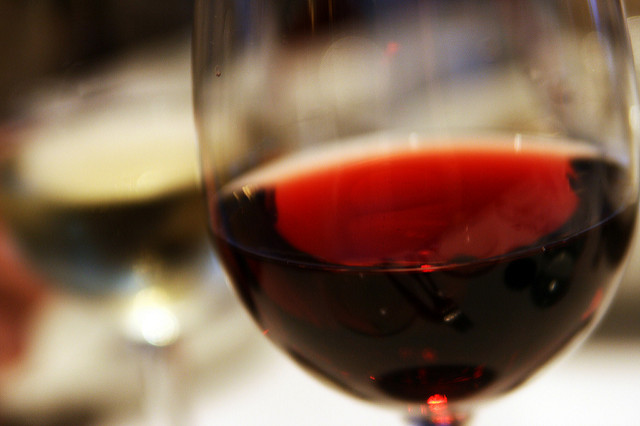 Happy National Wine Day!  If you are looking to celebrate with something that is not only pleasing to the palate, but pleasing to the planet, we have 5 great organic wine recommendations:
Hall Wines Cabernet Sauvignon
Although it doesn't say "organic" on the bottle, according to Good Housekeeping Magazine, the vineyards were certified in 2010 and the wine-making facilities received California's first LEED Gold-certification.  The dark garnet color is beautiful with hints of boysenberry, cassis, anise and semisweet chocolate.
Bonterra Pinot Noir
This nicely priced organic gem hails from the vineyards that are not only certified organic, but practice the spirit of organic.  "The spirit of organic is a proactive approach that places us in tune with the vines and the land, observing their cues and anticipating what they need," says the company's website.  This particular Bonterra wine was a Wine Enthusiast's Editors' Choice winner for its nice balance between "assertive flavors, fresh acidity and full body."
Champagne Leclerc Briant Brut Reserve
If you're looking to splurge on some bubbly, try this rich and fresh selection.  Champagne Leclerc Briant began using organic farming practices in the late 1940's and received organic and biodynamic certifications in the 1980's.  The tiny bubbles are filled with a rich fruitiness that will leave a "long, velvety finish."
Chateau Maris La Touge Syrah
From organically grown grapes to natural compost to recycled glass and paper (even the labels are made from recycled material!), this sustainable wine delivers cherry and berry aromas and is the perfect pairing for steak and hard cheeses.  We recommend picking up two bottles—opening one today and the other on May 27th to celebrate Languedoc Day, the region of France where this vineyard resides (thank you, Reverse Wine Snob for the heads-up!).
DeLoach Vineyards Pinot Noir Rose
According to allwomenstalk.com, this rose has been rated as the top wine for summer—making it the perfect wine to share today and during your Memorial Day Weekend celebrations.  Bright and fruity with some hints of spice, this reasonably priced rose hails from California's Russian River Valley.
Now that you have celebrated with a bottle are two, keep the green living going by upcycling your bottles and corks.  Click here and here for some great ideas!
Talk to us:  What wine will you be drinking to celebrate National Wine Day?
image courtesy of flickr CC/
Quinn Dombrowski