Healthy Recipes
Super Bowl Food
Super Bowl Party
Super Bowl Party Ideas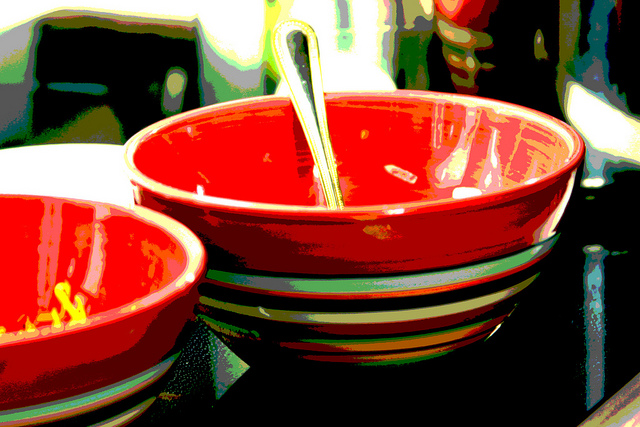 This Sunday, as many Americans are watching the big game (Super Bowl Sunday!), they will also be chowing down on an entire day's worth of calories.  Yes, you read right—according to Health.com, the average football fan will eat any entire day's worth of calories DURING the game (it's actually the second biggest day of gluttony after Thanksgiving!).   If you would like to keep your Super Bowl party healthy as well as tasty, try these delicious recipes from Health.com:
Vodka-Lemon Chicken Wings – Chicken wings are essential during the big game!  Here is a fresh new take on the traditional wing.
Ingredients:
1/2 cup vodka
1/4 cup fresh lemon juice
3 tablespoons sugar
1 tablespoon olive oil
1 teaspoon salt
1/4 teaspoon freshly ground black pepper
2 1/2 pounds chicken wings, tips trimmed off
Directions:
In a large bowl or re-sealable plastic bag, combine vodka, lemon juice, sugar, olive oil, salt, and pepper. Stir to dissolve sugar and salt. Add the chicken wings and mix to coat. Cover bowl or seal bag and refrigerate for 2 to 4 hours. Preheat oven to 400°. Line a 9- by 13-in. baking pan with two layers of foil. Arrange the chicken wings in a single layer in the pan, and pour the marinade evenly over all. Bake until meat is well browned and pulling away from the bone, about 1 hour and 15 minutes. Serve hot or warm.
Calories: 173
Fat: 11 grams
Warm Spinach-Artichoke Dip – Skip the store bought dip with tons of fat and calories and make this low fat version at home!
Ingredients:
1 tablespoon extra-virgin olive oil
1 (16-ounce) can lima (or butter) beans, drained
1 cup light mayonnaise
4 ounces tub-style fat-free cream cheese
1 teaspoon hot pepper sauce (such as Tabasco)
1 teaspoon capers, drained
1/4 teaspoon freshly ground black pepper
1/4 teaspoon dry mustard
1 (14-ounce) can artichoke hearts, drained
1 (10-ounce) package frozen chopped spinach, thawed, drained, and squeezed dry
3/4 cup pre-shredded part-skim mozzarella cheese
1/4 cup grated Parmesan cheese
1/2 cup sliced green onions
1 tablespoon fresh lemon juice
Directions:
Preheat oven to 350°. Combine first 8 ingredients (through mustard) in a food processor, and process until smooth (about 15-20 seconds). Add remaining ingredients; pulse 5 times, then process until mixture is consistent throughout (about 10 seconds). With a rubber spatula, transfer mixture evenly to a 1-quart casserole dish, smoothing top. Bake at 350° for 25-30 minutes or until lightly browned and bubbly at the edges. Remove from oven; cool 10 minutes.
Calories: 59
Fat: 4 grams
Zucchini Chips – Want a salty snack that's good for you?  Try these amazing zucchini chips:
Ingredients:
1/4 cup dry breadcrumbs
1/4 cup (1 ounce) grated fresh Parmesan cheese
1/4 teaspoon seasoned salt
1/4 teaspoon garlic powder
1/8 teaspoon freshly ground black pepper
2 tablespoons fat-free milk
2 1/2 cups (1/4-inch-thick) slices zucchini (about 2 small)
Cooking spray
Directions:
Preheat oven to 425°. Combine first 5 ingredients in a medium bowl, stirring with a whisk. Place milk in a shallow bowl. Dip zucchini slices in milk, and dredge in breadcrumb mixture. Place coated slices on an ovenproof wire rack coated with cooking spray; place rack on a baking sheet. Bake at 425° for 30 minutes or until browned and crisp. Serve immediately.
Calories: 61
Fat: 1.9 grams
Smoky Chicken Fingers with Honey Mustard Dip – You need to have a snack for the kids!  They'll never know these chicken fingers are good for them!
Ingredients:
Cooking spray
1/2 cup all-purpose flour
1/2 teaspoon salt
1/4 teaspoon black pepper
1/2 cup fat-free milk
1 teaspoon barbecue smoked seasoning (such as Hickory Liquid Smoke)
1/2 cup dry breadcrumbs
1/2 cup quick-cooking oats
2 teaspoons garlic and herb seasoning
2 pounds skinless boneless chicken breasts, cut into 2-inch strips
Honey-Mustard Dip:
1/4 cup Dijon mustard
1/4 cup honey
Directions:
Preheat oven to 400º. Coat a large baking sheet with cooking spray. In a shallow dish, combine the flour, salt, and pepper. Mix with a fork to combine. In a separate shallow dish, combine milk and liquid smoke. In a third shallow dish, combine breadcrumbs, oats, and garlic seasoning. Dip chicken into flour, and turn to coat both sides; shake off any excess flour. Transfer chicken to milk mixture and turn to coat. Transfer to the breadcrumb-oat mixture, and turn chicken to coat. Place chicken on prepared baking sheet, and spray tops of strips with cooking spray. Bake 25 minutes, until chicken is cooked through and crust is browned. Meanwhile, in a medium bowl, whisk together mustard and honey.
Calories: 190
Fat: 4 grams
Fudgy Chocolate Brownies – You've got to have dessert at the end of the meal!  Believe it or not, here is a healthy brownie!
Ingredients:
5 tablespoons stick margarine
1 ounce unsweetened chocolate
2/3 cup Dutch process or unsweetened cocoa
1 1/2 cups sugar
3 large egg whites, lightly beaten
1 large egg, lightly beaten
1 cup all-purpose flour
1/2 teaspoon baking powder
Cooking spray
Directions:
Preheat oven to 325°. Melt margarine and chocolate in a large saucepan over medium heat. Stir in cocoa; cook 1 minute. Stir in sugar, and cook 1 minute (mixture will almost form a ball and be difficult to stir). Remove pan from heat; cool slightly. Gradually add warm chocolate mixture to egg whites and egg, stirring with a whisk until well-blended. Combine flour and baking powder; add flour mixture to chocolate mixture, stirring well. Spoon batter into a 9-inch square baking pan coated with cooking spray. Bake at 325° for 30 minutes (do not overbake). Cool on a wire rack.
Calories: 132
Fat: 4.3 g
Talk to us:  What is tip for hosting a healthy & fun Super Bowl party?
image courtesy of flickr CC/
LuAnn Snawder Photography