Organization Tips for Work
Organization Tips for Workbag
Organizing Purse
Workplace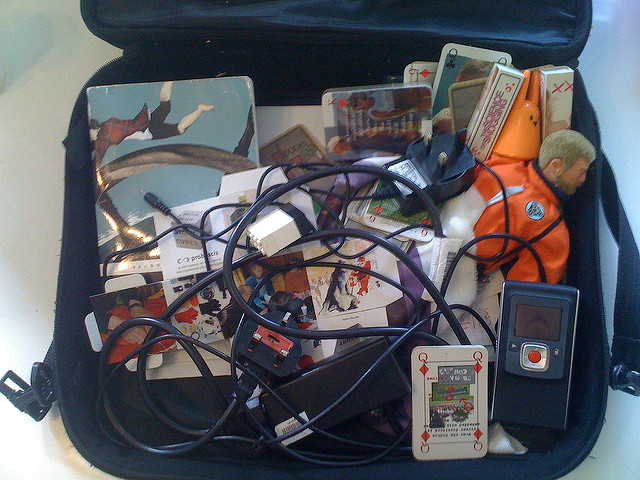 As an eco-friendly cleaning company, we are specialists in keeping environments clean and healthy—and that includes your workbag.  Yes, your workbag.  What you pull out of your workbag says a lot about you as a person and if some of those things are old receipts, gum wrappers and a broken ink pen, you might not be giving the best of impressions.
Starting tonight, we want you to clean out your workbag at the end of each day.  We suggest cleaning it out in the same place each night (preferably in a spot near a trashcan and recycling bin)—empty out contents, shake gently to remove debris and gently pull the inside liner out and clean with a lint roller.  You can wipe down the exterior of your bag (especially good if your bag has been lounging on the floor of a cab or train) by using alcohol-free baby wipes (some good eco-friendly options here).
Before you put back those items you are going to use the next day (and yes, you are only putting back those things you will actually be using), we want you to grab these five items that will help you keep things sorted, cleaned and organized.
Eyeglass Case:  While it is a perfect place for your reading specs or sunglasses, an eyeglass case is just the right size for a cell phone charger and headphones.  You can also use it to house small beauty items like lip gloss or mascara.
Mint Tin:  We would like you to think twice before tossing that empty Altoids tin.  Once you clean it out, you have a great place for your business cards.  You can also use the tin for jewelry, emergency sewing items or even small first aid supplies (you are always looking for a Band Aid).
Baby Food Jars:  If small items like paperclips, hair ties and loose change are forever lost in the bottom of your bag, put them in a couple of baby food jars.  The jars are also great for toting snacks—put peanut butter in one and bite-sized graham crackers in the other.
Sandwich Bags: They now come in various sizes and can hold anything from makeup to pens to sticky notes.  The bags not only help you keep things sorted, but their clear plastic coverings allow you to quickly see when you are running low on supplies.
Shower Cap: Do you have a long walk to the office from the train station?  Throw on your comfy shoes and wrap your more stylish—but less practical—footgear with a shower cap before tossing in your bag.  Shower caps also come in handy if you get caught in a rainstorm—they can quickly cover small tech items and keep them safe from the elements.
Talk to us:  What strangest item in your workbag?
image courtesy of flckr CC/Tim Wright