DIY projects
Flower arrangements
home decor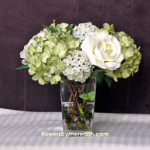 Choose a color and stick with it. The sky's the limit when it comes the color palette of your arrangement, but once you choose one, pick flowers, berries and buds close to it on the color wheel. Even though your color won't vary greatly, texture should. Select different shapes, sizes and plant types to ensure an eye-pleasing final product. Need ideas? Pinterest is chock full!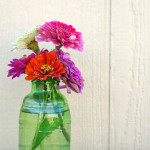 Rethink the vase. Take a peek at your china hutch or kitchen cabinets, bet they're full of bowls, mason jars, pitchers and other household containers that can do striking double duty to hold your DIY arrangements. Reuse antique food cans to add a pop of color and old glass bottles for bud vases.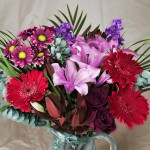 Forget symmetry. Years ago, folks took flower-arranging classes and learned the criticality of symmetry in floral design. Those days are over! Once you've chosen your vessel, get a block of floral foam and soak it for a few minutes before placing it inside. Use bigger blooms and leaves to create a flowing silhouette and then fill in with wispier flowers. Allow one side to be airy and trailing, while keeping the other dense and lush.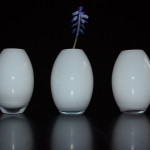 Group it. Instead of focusing on one large arrangement, create several small ones to display next to each other in a group. Using matching vases, consider color, size and type of flowers and keep all but one of those attributes the same. For instance, choose three identical small vases and fill with Gerber daisies of different colors. Or fill with different white flowers that are similar in size. Whatever you choose, get creative and have fun.
Talk to us: Did you try your hand and creating your own arrangement? If so, we'd love to see it! Upload your picture in the comments below.