eco interior design
eco-friendly lifestyle
green living
home decor
home decorating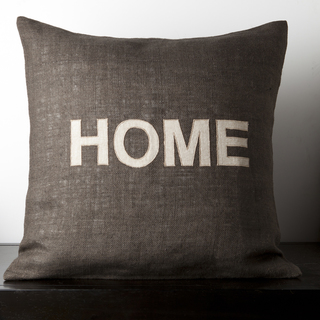 Thinking of doing a little redecorating after you finish your spring cleaning?   Our living room space is often the first place we look when we need a fresh update to our homes.  Thanks to a few quick decorating tips, you can get a new look while also creating a more eco-friendly environment for your family and friends.
Try these decorating tips to make your living room more green:
Do More Than Paint
Yes, adding a new paint color (with zero VOCs, of course) can give your living space a facelift, but adding texture can actually keep away dust and pollen.  Use clay plasters and natural pigments that will keep your indoor air fresh while also giving your room a fresh new look.
Move Your Furniture
A simple rearrangement of your furniture not only changes the space, but can actually decrease your energy usage.  Try to move furniture away from exterior walls and drafty windows as well as moving bulky furniture (such as sofas) away from vents.  Big furniture in front of vents absorbs a high percentage of the hot or cool air, making it necessary for you to turn up the heat or air conditioning in order to feel comfortable.  If you must have a piece of furniture in front of a vent, make sure it sits a little bit away from the vent so the air can circulate.
Reupholster the Couch
Instead of buying a new couch, have it reupholstered.  In addition to having it covered in eco-friendly, durable fabric (hemp is a good choice), also make sure they stuff it with a sustainable fiber like bamboo or organic cotton.  Ask if your upholsterer can recondition the frame and repair cushions or springs as part of the entire job—this will make the couch last even longer than before, saving you money while you are saving the planet.
Reclaim Your Wood
Studies show that replacing carpet or rugs with a wood floor will improve your air quality.  But, due to deforestation concerns, some feel wood floors are not as sustainable as other floor options such as cork.  A great eco-friendly option is to look for reclaimed wood floors that are created from wood salvaged from old buildings—not only are you recovering and recycling materials, but the craftsmanship of the wood will add instant charm to your home.  Another option is to look for hardwood certified by the Forest Stewardship Council (FSC).  This organization adheres to high social and environmental standards.  In the living room, people spend a lot of time on the floor, so make sure you keep floors clean & healthy by always using a nontoxic, natural cleaner such as our Ecospirit™ Floor Cleaner.
Think Fair Trade
You may be a regular buyer of fair trade coffee and chocolate, but have you considered buying fair trade products for your home?  Websites such as shoppingforachange.org offer eco-friendly home décor accents that are both beautiful and sustainable.  Each piece is handcrafted from green, sustainable, natural materials and earns a fair salary for the artisan's work.  If you can't find something you love via a fair trade vendor, buy from a local craftsman, which will also decrease your overall carbon footprint.
Talk to us:  What decorating tricks do you have for making your living room a more  eco-friendly space?